Organisation
The event took place at the Innovation and Technology for Human Development Centre (itdUPM) on November 28th at 2:00 p.m. producing a great interest in the public since there were more than 60 people between speakers and attendees. The event was organized by Adán Sánchez, Valentina Oquendo and Antonio Chozas of the UPM, in collaboration with Karina Peña and Kieran Dartée of Field Factors.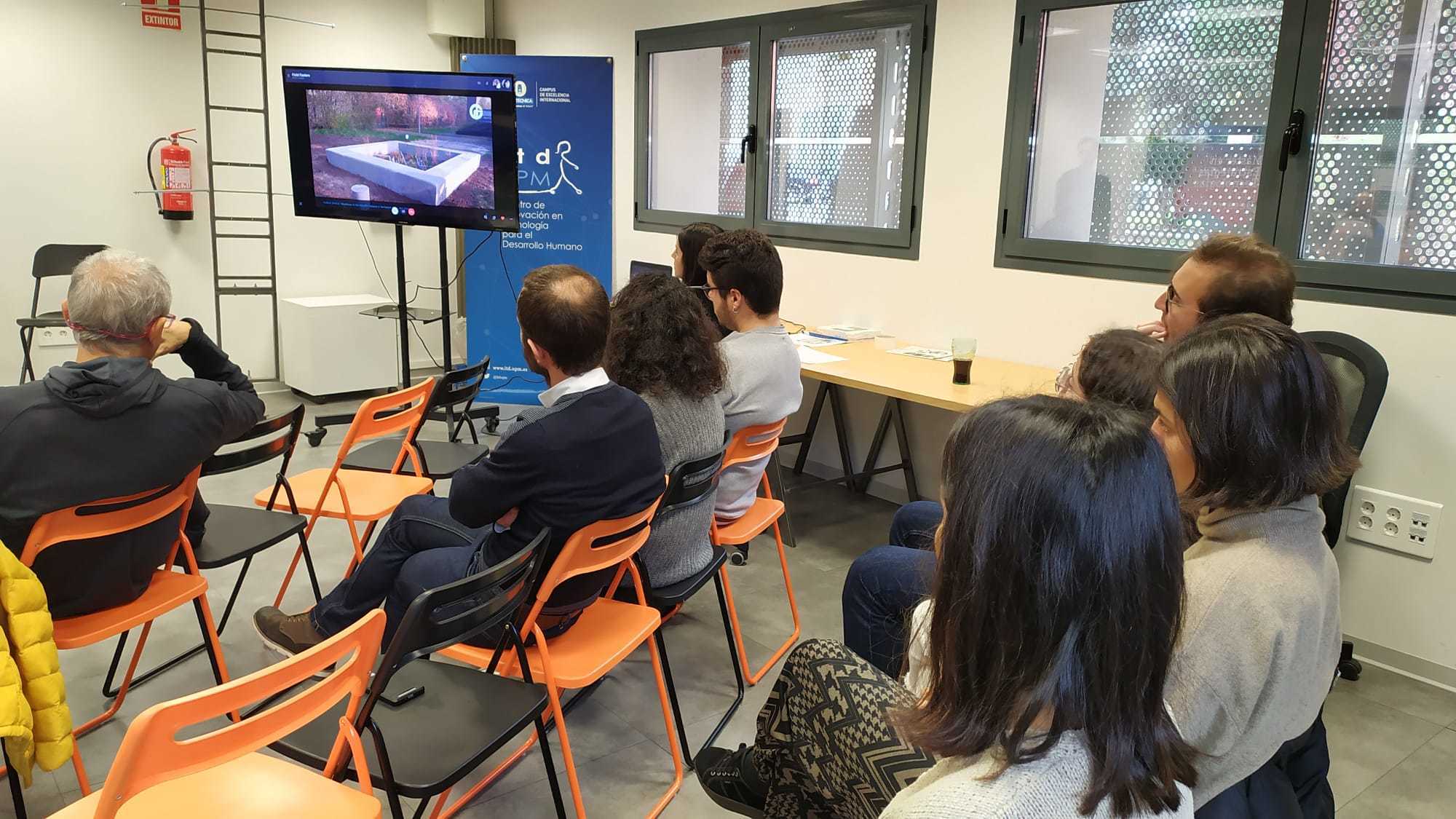 The program consisted of a brief presentation on Nature-Based Solutions, and their potential to adapt to cities and mitigate the effects of climate change. Subsequently, a description of the Bluebloqs system and the implementation opportunities/constraints found in the context of Madrid. Then a debate was held among the speakers, pointing out the possibilities for the system's implementation in the city of Madrid, which served to verify the general interest the participants had in integrating this type of technology.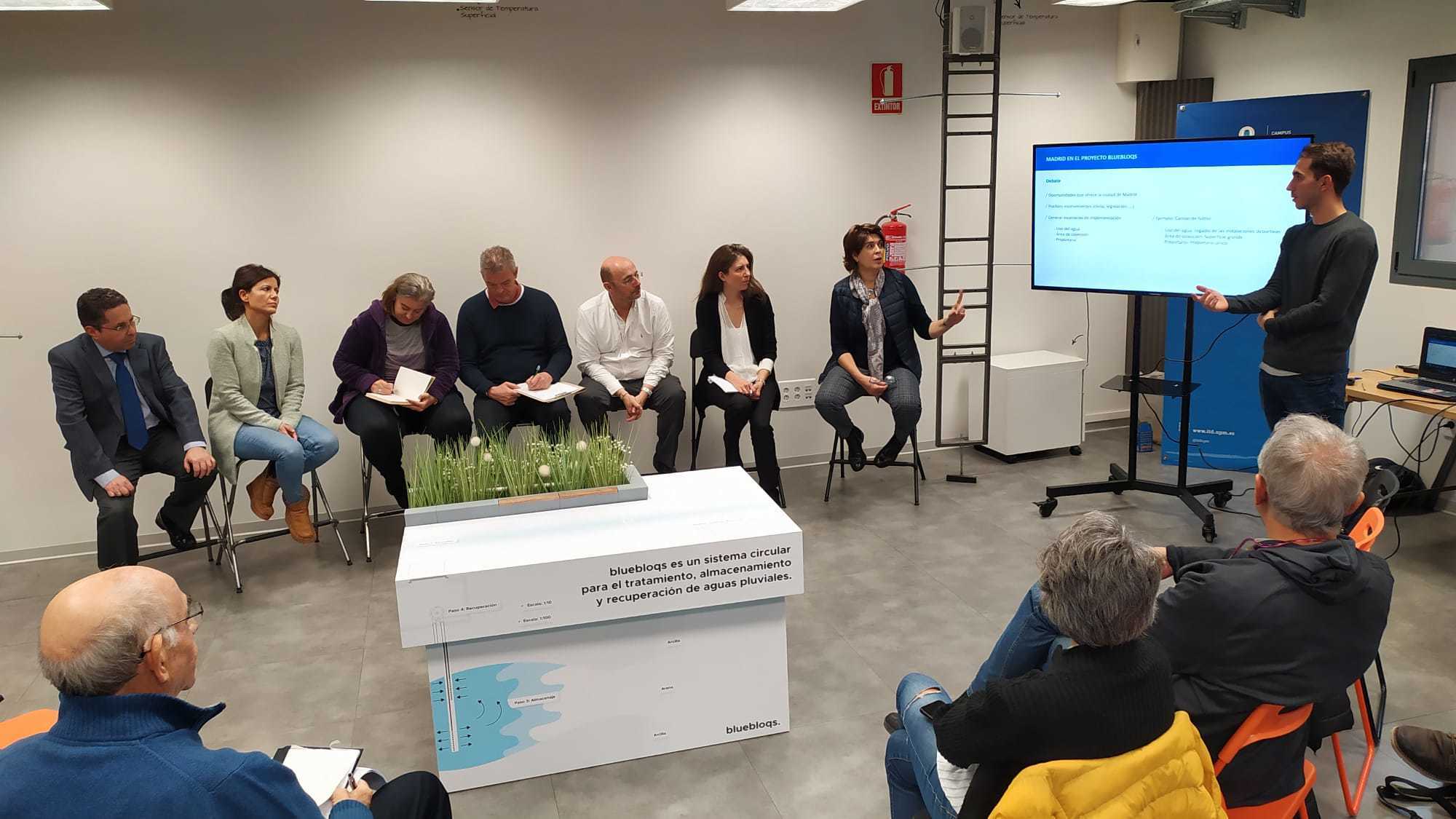 After the debate, there was a round of open questions with the public, and, finally, there was a closing discussion on the opportunities for implementing the system in Madrid during 2020.
Results and Agreements
The Workshop has served to spread the knowledge about Nature-based Solutions for the city's adaptation on the climate change effects. Also, to gather different decision-makers to talk about the importance of the collaboration between public and private sectors to facilitate the implementation of such systems in the city. From the management point of view, the representative of the Municipality of Madrid has assured that the City Council has a great interest in testing this type of technology, to later work on the drafting of regulations and policies to support its large-scale implementation.