The city of Madrid generates high demand and pressure on water resources. Therefore, there is the need for a major change in water policies, which aims at providing more efficiency in it use and alternatives resources. Besides, an inclusive regulatory framework, both technical and urban, becomes a key factor in ensuring the successful implementation of new solutions that overcome existing barriers.
Existing legislation is defined at European, state and local level. The European Union Directive 2000/60/EC is a community framework for action on water policies, which sets out the need to promote sustainable water use in the long term. Subsequently, the European Commission working paper of 2012 on "Best practice guidelines for limiting, mitigating or compensating soil sealing" states that urban design should incorporate the concept of Green Infrastructure. The use of permeable surfaces that allow the subsequent reuse of water and natural rainwater harvesting systems is recommended.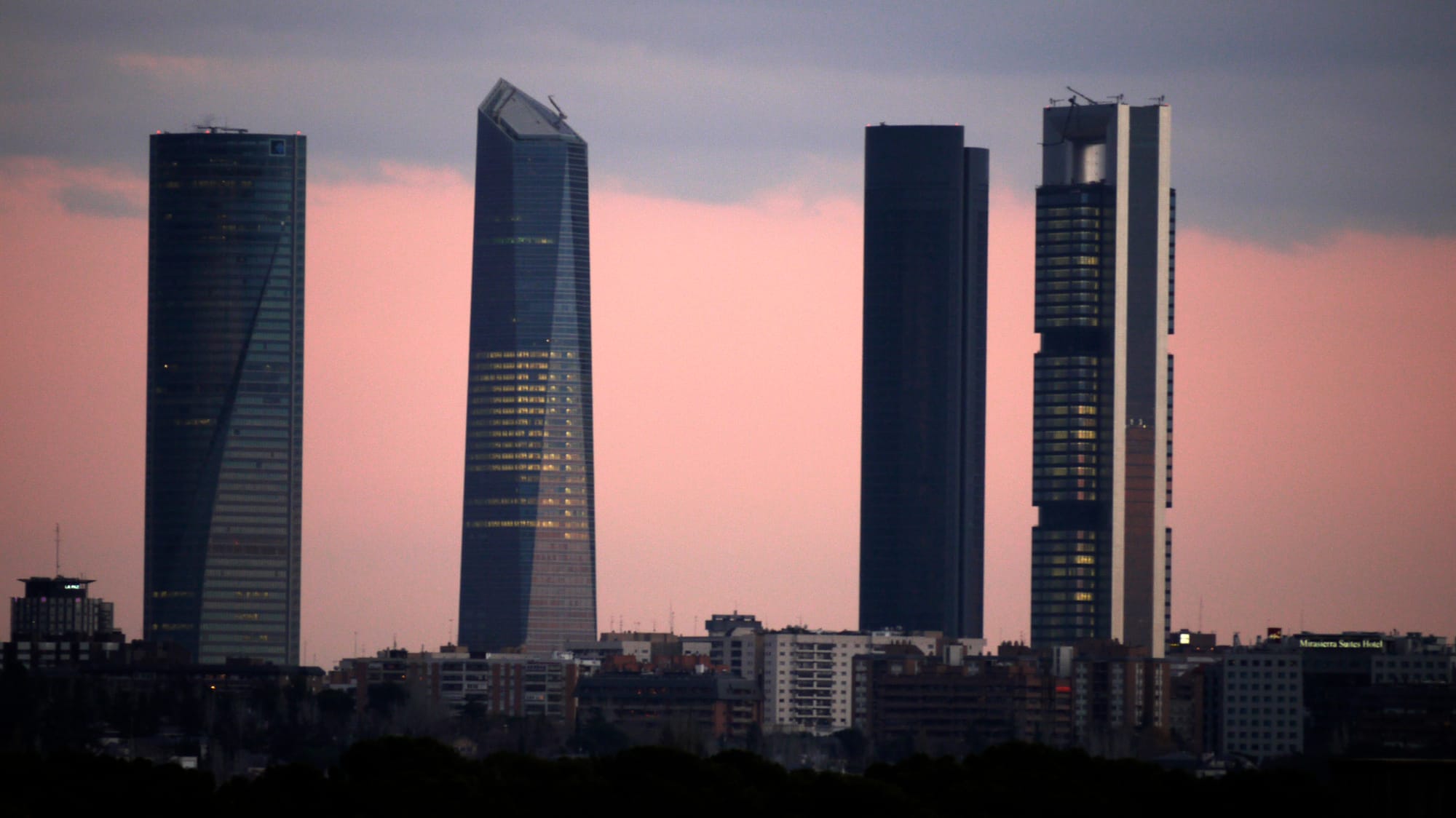 Sustainable Urban Drainage System follows this proposal. However, there is limited spanish legislation developed at the state level. On the obligation of use, Royal Decree 638/2016, amending the Regulation of the Hydraulic Public Domain, states that: "New urbanizations, industrial areas and urban developments, should introduce sustainable drainage systems." In new urban developments, these must be taken into account from the initial planning stages to be properly integrated.
In consolidated areas, there is an opportunity to promote urban renewal activities, which should be complementary to conventional drainage infrastructure. Royal Decree 233/2013, which regulates the Urban Regeneration and Renovation, in the Article 26 states that sustainable urban solutions are eligible.
However, these technical regulations are limited to conventional systems. The Ministry of Ecological Transition, advancing in this direction, published in 2019 the "Guides to Flood Risk Adaptation: Sustainable Urban Drainage Systems", which provides a broad overview of typologies, design criteria and their use.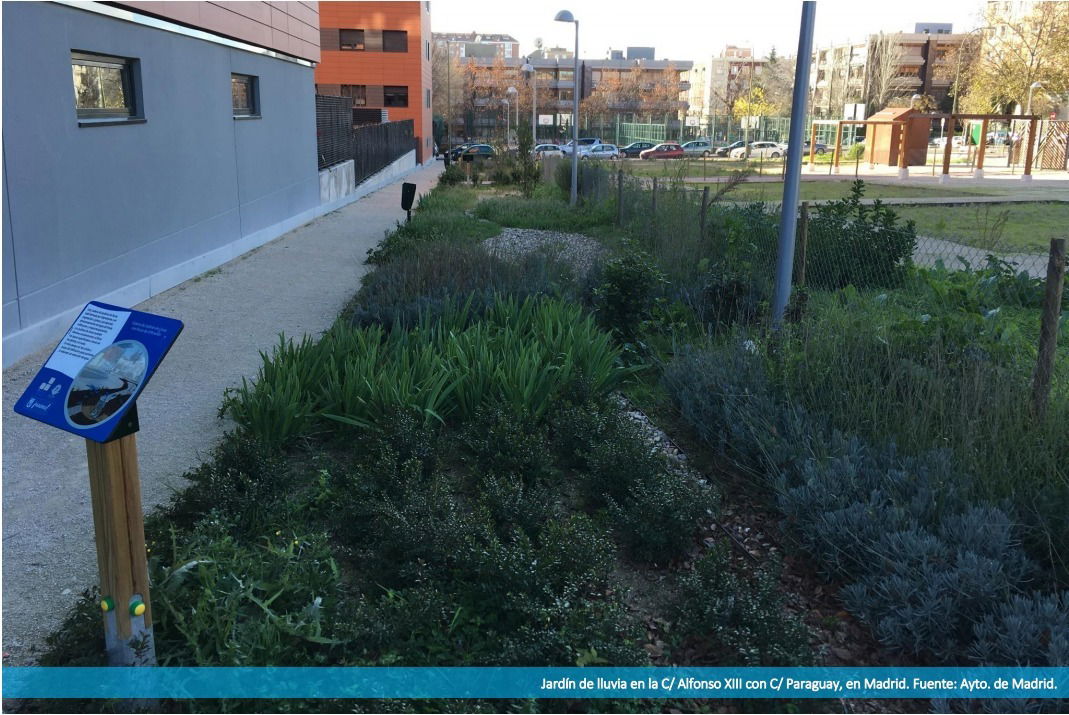 In its turn, "Ordinance on the Management and Efficient Use of Water in the City of Madrid" indicates the need for the rational use of water resources, recommending sustainability criteria in the design of new urban developments. It encourages the use of alternative systems and states that permeable surfaces should be used in all developments of public and private open spaces.
Although progress has been made, the main challenge is now the development of a technical state regulatory framework that would make it easier for each local government to draw up specific regulations. Therefore, for SUDS to become urban assets for the city of Madrid, it requires the development of regulations that guarantee it implementation as a solution to capture, purify, infiltrate and reuse the city's rainwater in a sustainable manner.