Following the past publication where the Copenhagen Cloudburst Management Plan was explained. This publication is based on two case studies as tangible proof of the project plan application.
Lynetten - Wastewater Treatment Project
Due to the lack of sufficient information on ECOSAN projects in Copenhagen we decided to explore UWWTP Lynetten further and look into its latest and exciting addition: a sludge incinerator.

Figure 1 & 2: Lynetten Wastewater Plant Perspective & Aerial Perspective [Ramboll, 2016]
Lynetten is Denmark's largest wastewater treatment plant and it is one of the most energy efficient power plants of this type in the world. It opened in 1980 on a landfill at the north of Refshale Island, in the proximity of an old seaport. Originally the plant was only equipped to remove organic waste by means of oxygenation. The Aquatic Environment Plan of 1987 demanded a better performance from the plant which translated into a significant expansion. In 1997 the expansion was completed and Lynetten started treating wastewater for organic substances, phosphorus and nitrogen through mechanical, biological and chemical processes. When the process is finalized, treated wastewater is discharged to Øresund through 1.5 and 1.2 km long outfall sewers furnished with diffusers that ensure that the treated wastewater is well mixed with seawater.
In 2011, a new sludge incineration plant was incorporated into Lynetten. As part of this project a fluid-bed incinerator was installed together with a modern flue gas cleaning system. A flue gas condensation step was added also. By doing this, the process of disposing of sludge has turned from an energy consuming process to an energy producing one. Nowadays there is not only a heat surplus available to the district heating system but also biogas available. The majority of the high temperature heat from the boiler is first used for pre-drying of sludge while the rest of it combined with the energy from condensation is used for district heating in the city.
Surplus biogas is cleaned and used directly to produce city gas, which today is produced by mixing natural gas with air. Hence, energy generated from wastewater is now used for heating and cooking in many apartments and also for processing gas to industries in Copenhagen and Frederiksberg. It is important to mention that the main part of residues from the sludge such as fly ash can be used for building material.
Sankt Jørgens Sø - Stormwater Management Project
The cloudburst branch Åboulevarden extends from Fuglekvarteret in the north to Skt. Jørgens Sø in the south and consists of eight cloudburst management projects and a number of green roads, which together form a continuous cloudburst management solution for the area (The City of Copenhagen, 2015). As part of the branch Åboulevarden, the Sank Jørgens Sø climate adaptation project is conveyed as a retention space for the other 7 planned projects in the area.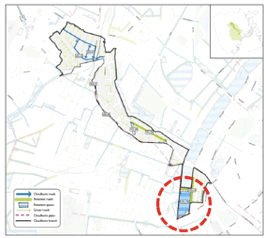 Figure 3: Sankt Jørgens Sø project location in the Åboulevarden projects [The City of Copenhagen, 2015]
At certain places in the city there is insufficient space to manage the water on the surface, due to narrow roads or obstructions such as railway lines and large roads. In these cases a cloudburst pipe collects the water from the surface and carries it underground to the harbour, for example. An example of a cloudburst pipe is the tunnel to take stormwater from Skt. Jørgens Sø beneath the railway to the harbour (The City of Copenhagen, 2015).
A New 'Old' Destination
The lake will become a multifunctional space with recreation, fitness, and heritage amenities that capitalize use of space and simultaneously mitigates Cloudbursts and normal rain events' effects, while beckoning residents and guests to engage with the active waterfront edge.

Figure 4 & 5: Sankt Jørgens Sø project [Source: Ramboll.com, 2016]
Conclusion
After these two publications, can be seen that the city has managed to successfully fulfill the needed requirements for the development of urban areas. They have included these principles in different projects that have resulted in the extension of a blue layer that can be easily perceived throughout the city.
It is clear that the Danish water sector has developed a well-established expertise within a broad spectrum of water related areas. And as of today, more than 200 Danish companies offer a spectrum of expertise within water related solutions and technologies (State of Green, 2016). We would like to encourage their current contribution to solving the world's major water challenges in other less fortunate countries and at the same time encourage their further study and development of solutions.
References
Ramboll (2016) Lynetten [Online] Available at: https://ramboll.com/projects/group/copenhagen-wastewater [Accessed 22.02.2020]
Ramboll (2016) Copenhagen Cloudburst Plans [Online] Available at: http://acwi.gov/climate_wkg/minutes/Copenhagen_Cloudburst_Ramboll_April_20_2016%20(4).pdf [Accessed 22.02.2020]
The City of Copenhagen (2015) Climate Change Adaptation and Investment Statement [Online] Available at: http://kk.sites.itera.dk/apps/kk_pub2/pdf/1500_lxcZZYkCfR.pdf [Accessed 22.02.2020]