The district of Spangen, in Rotterdam, experienced water nuisance during heavy rainfall. At the same time, the inhabitants had the ambition to improve the spatial quality of the neighbourhood by adding more green. In 2018, the first Bluebloqs system was implemented in the Urban Waterbuffer at the Spartaplein. Rainwater runoff from 40.000 m2 of paved surface is collected locally, treated with a Bluebloqs Biofilter and stored in the subsoil, preventing pluvial flooding in the district. The stored rainwater is used to irrigate the football pitch in the Sparta Stadium, creating a sustainable local source for water supply.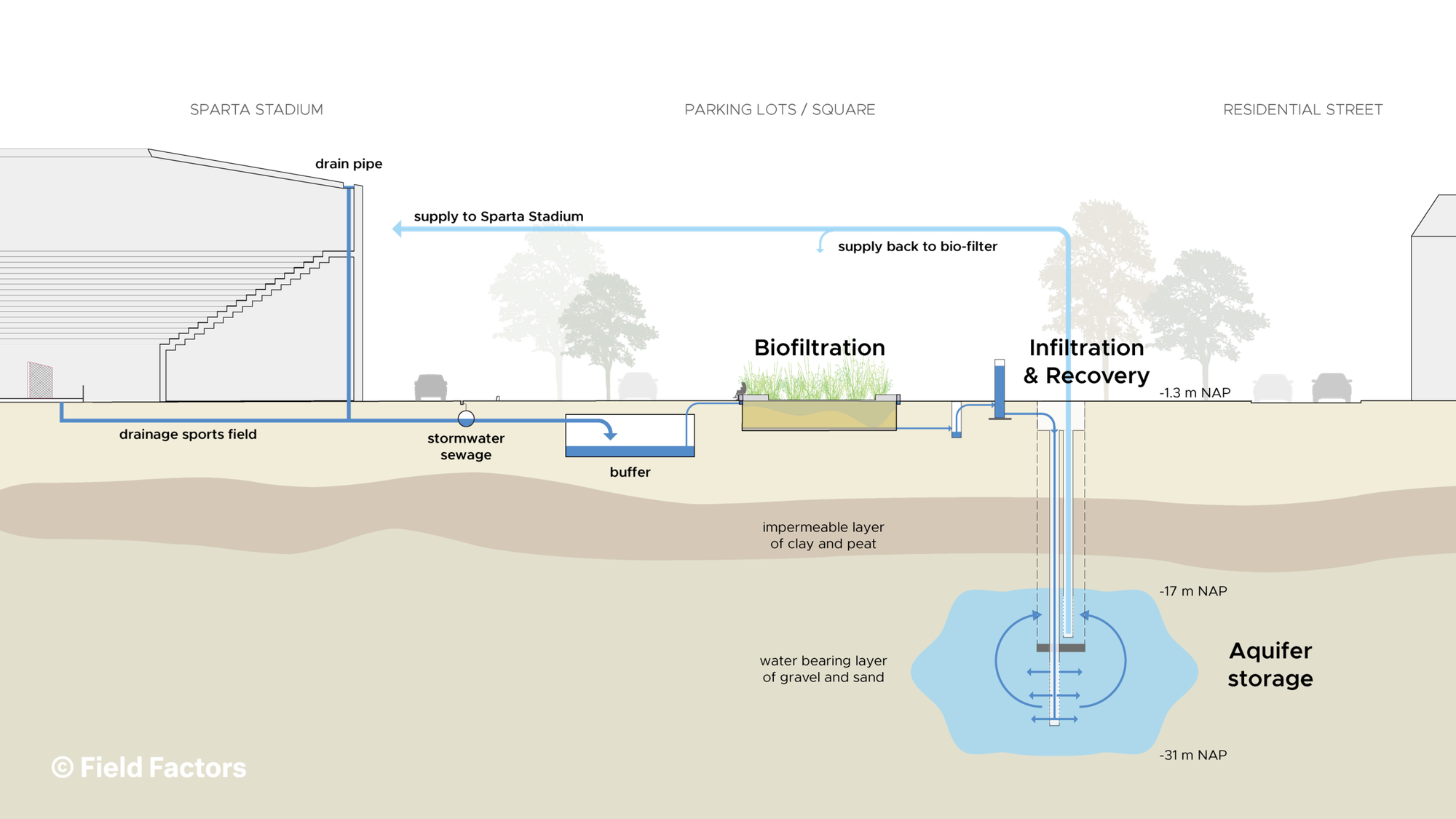 Retention basin Treatment Infiltrated water Reused water
1.400 m3 90 m2 30.000 m3 15.000 m3
Saving drinking water
The reuse of rainwater for irrigation saves Sparta 15.000 m3 in drinking water costs per year.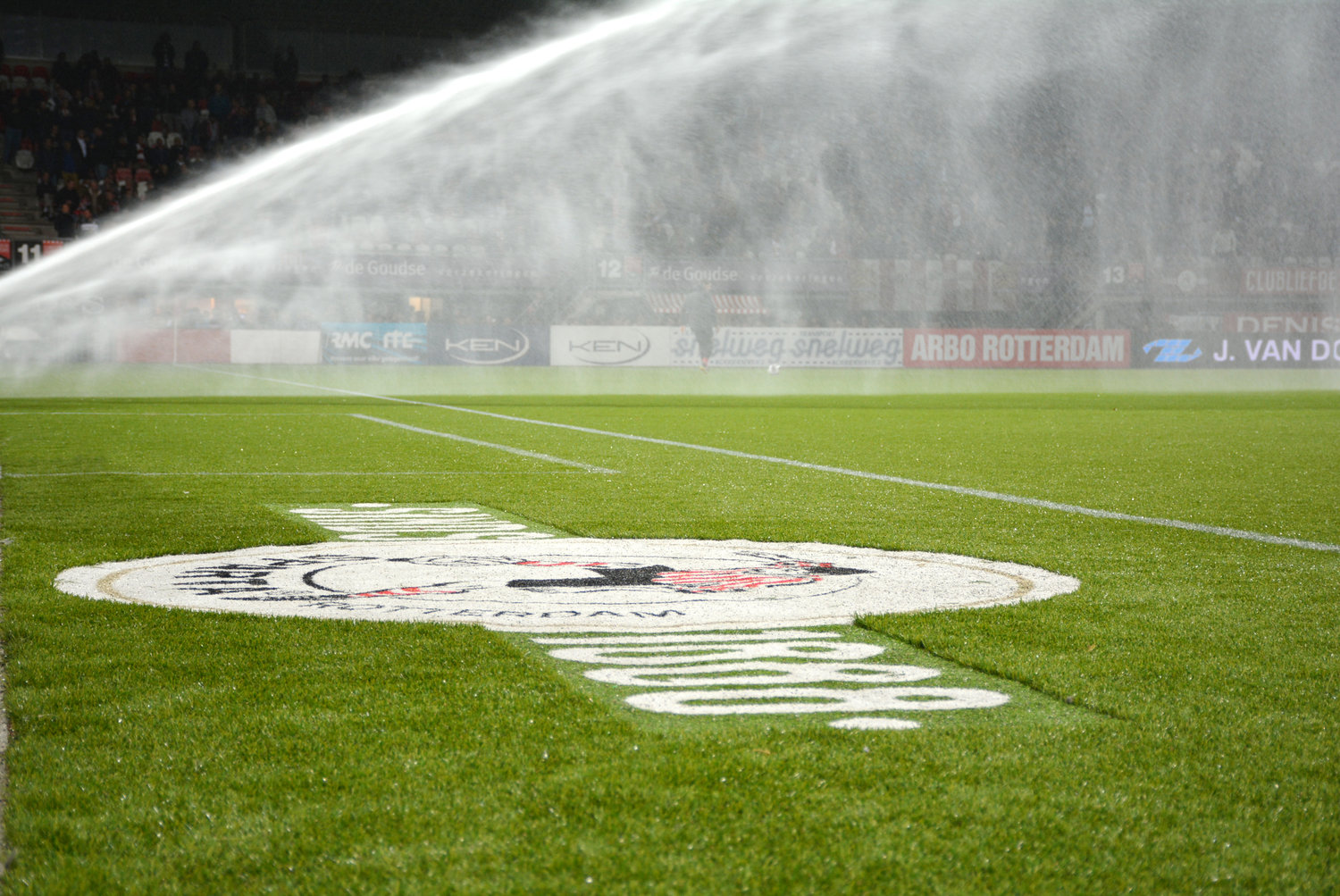 Objectives
As the system has being operational since 2018, it allows for evaluation of the initial system design and the long term water quality performance.
During the project, higher resolutions sampling for metals and other organic and inorganic compounds will be made to improve knowledge of influent and effluent variability.
The specific research objectives are:
• Evaluate metal and pathogens removal
• Define guidelines for system optimisation
Project Partners
TU Delft, Field Factors, Municipality of Rotterdam
Stakeholders involved
Location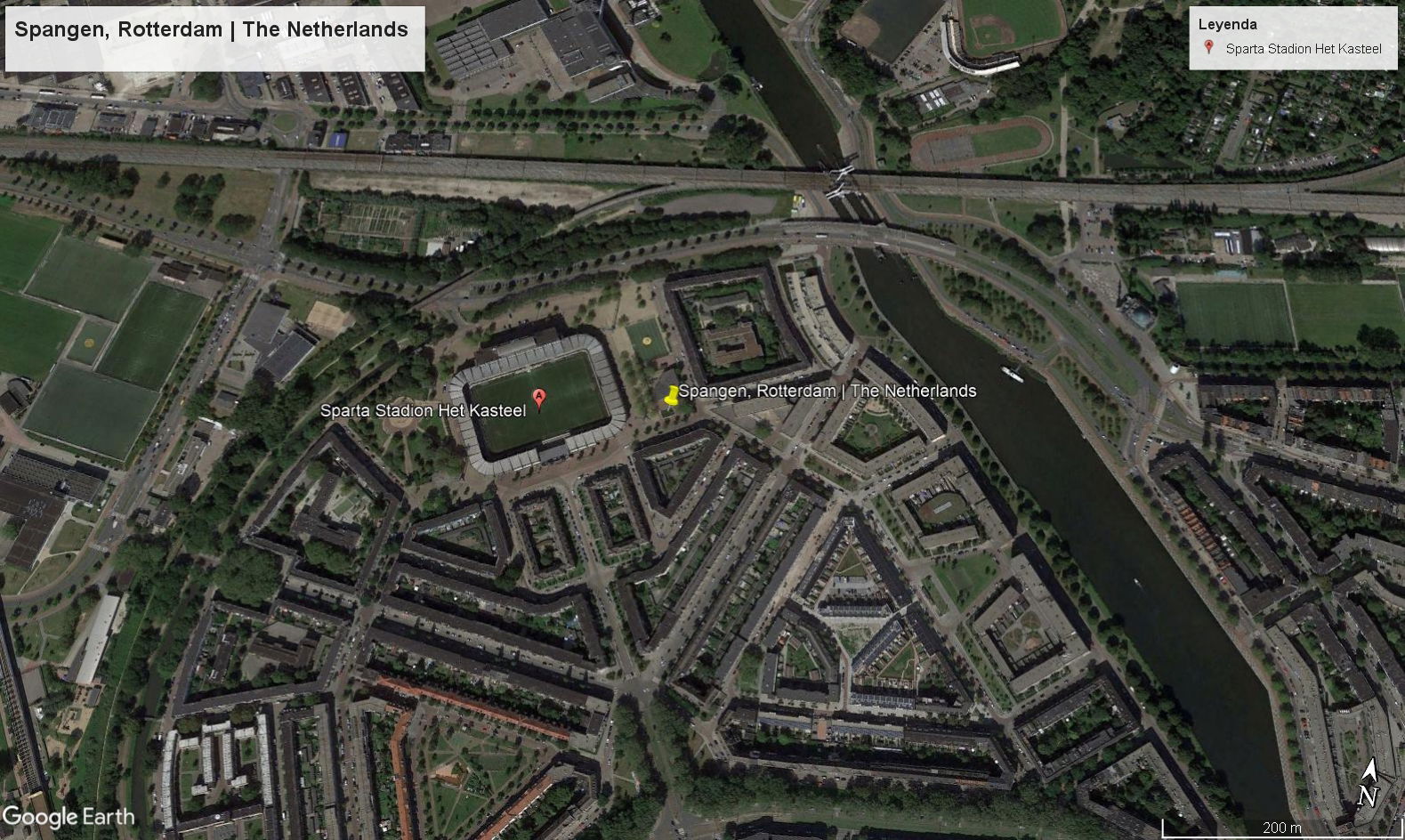 Status
Operational since June, 2018
For more information, please contact:
Joshua Gallegos | Joshua@fieldfactors.com