The concept of Bluebloqs circular water systems is still in its infancy. A such, a small-scale demonstrator in Madrid is planned to allow for testing the Bluebloqs technology under completely different climatological conditions, as well as to facilitate the capacity building among crucial stakeholders. The activities in the first year of the Climate KIC Demonstrator project have focused on the identification of potential demo locations, as well as on the design of the configurations of the system for the two project locations with the highest potential for implementation in 2020.
Demo description
Through the demonstrator in Madrid, in the form of a living lab, the following objectives shall be pursued:
Assessing technical feasibility in the Spanish geological and climatological context
Assessing socio-institutional viability
Define guidelines for potential implementation into a resilient grid at city level.
We've held meetings with representatives of the Madrid city council and other companies to present the Bluebloqs project, and to obtain co-financing for the installation of a DEMO in the city of Madrid. At the moment, two system designs have been proposed for demonstrators of the Bluebloqs technology. The first one is within the Torre Caleido, a prominent residential development project that seeks to implement sustainable urban drainage systems in a public park (Figure 1).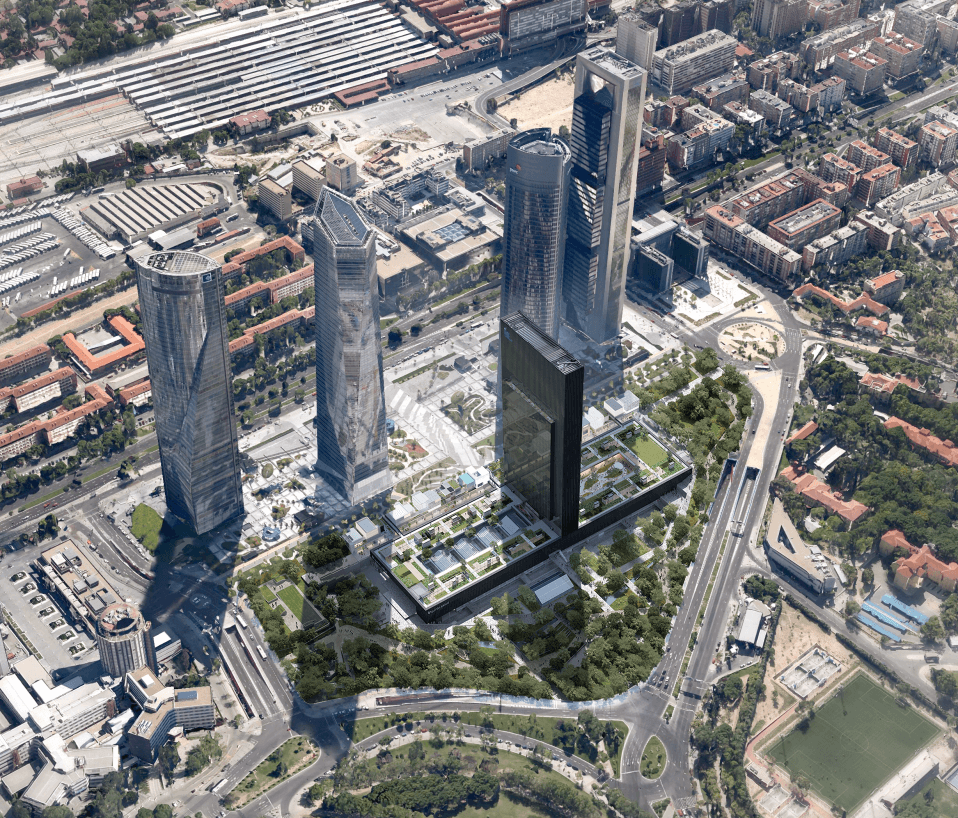 Figure 1. Aerial view of the financial districti of Madrid, with the project of the caleido tower at the center of the image. Source fenwick-iribarren architects
Showcase
To facilitate the interaction with crucial stakeholders and to increase the outreach and effectiveness of the showcasing activities, a portable mini demonstrator has been developed for the Spanish context.
This demonstrator (Figure 3) can help to explain the various components of the Bluebloqs systems, as previous experiences in these early stages of innovation uptake in the Netherlands have stressed the importance of having a physical representation of a product for people to fully understand the concept. As part of these showcasing activities a stakeholder workshop was organised by UPM in November 2019.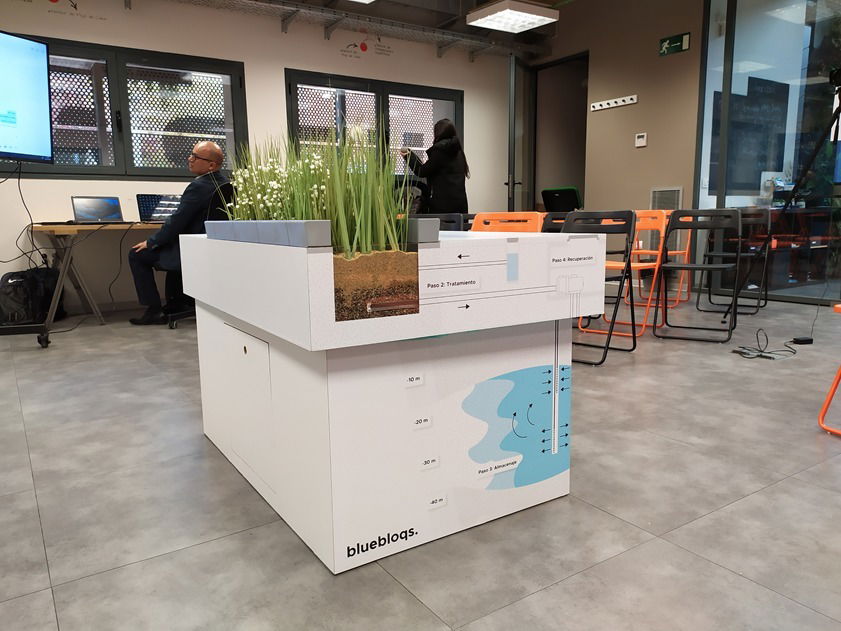 Figure 3-Side view on the mockup of the Bluebloqs demonstrator. In the background, UPM researchers are preparing the stakeholder workshop.
The workshop has resulted in the lead for a full-functional Bluebloqs demonstrator at the Parque Central de Valdebebas. Showcasing activities will continue in year two to build capacity among crucial stakeholders and to improve the understanding of the social acceptance and leglislatory boundaries of applying the Bluebloqs technology in the Spanish context.