The Cromvliet park in The Hague is being renewed to serve its residents better. The current park suffers from dry periods and since the renovated park will contain even more green spaces, an urban animal farm and community gardens, more water needs to be available. A full-scale Bluebloqs pilot will provide a seasonal buffer by storing both pluvial water and surface water. Although the area does not suffer pluvial flooding currently, the ambition of the municipality to retain water locally is also met.
Demo description
In the Cromvlietpark, the Bluebloqs technology is integrated in the so-called Urban Waterbuffer concept, similar to the application of the Bluebloqs technology at the Sparta Stadium in Rotterdam. In order to secure freshwater availability all year round, the disconnected surface area proofed to be insufficient to achieve the desired water balance between demand and supply. As such, the Bluebloqs system in the Cromvlietpark will not only buffer rainwater, but will also collect, treat and store surface water to provide sufficient fresh water to the park. As such, the specific research focus for the demo in the Cromvlietpark is to extensively research the innovative application of treating and buffering excess surface water in addition to rainwater. Additionally, the demo in The Hague allows for an assessment of the applicability of the Bluebloqs technology in situations were water demand is the key challenge, rather than the prevention of pluvial flood events.
Since the demo in the Cromvlietpark is a full-scale application in public space, in contrast to the private research facility at Aquafin it is important to understand the overarching project objectives for the implementation of the system in the Cromvlietpark:
Provide water for safe use for irrigation in public spaces
Store rainwater runoff instead of discharge to sewage system or surface water
Make water management visible and increase water awareness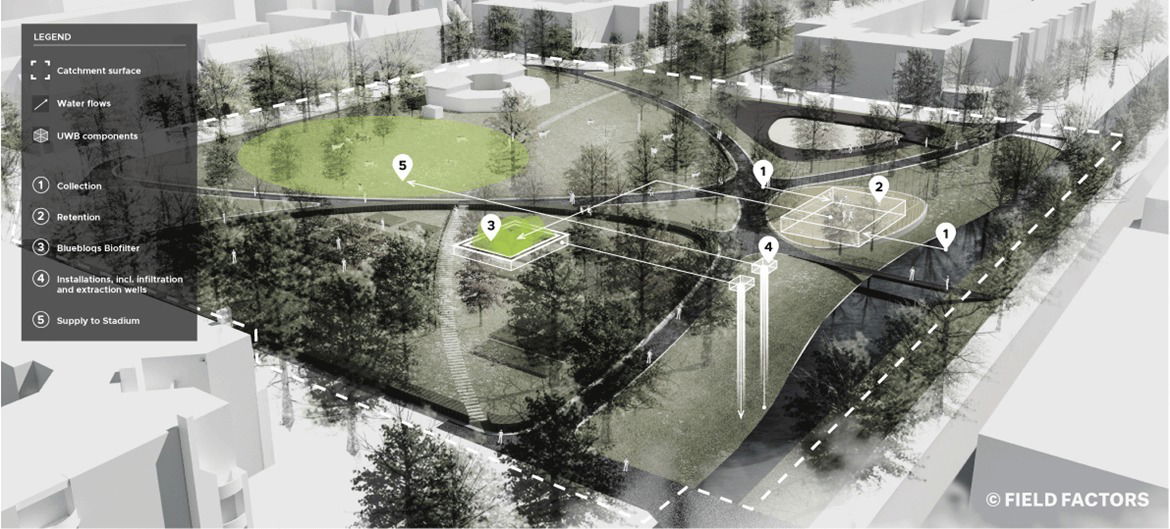 Figure 1. Bluebloqs system in the Cromvlietpark.