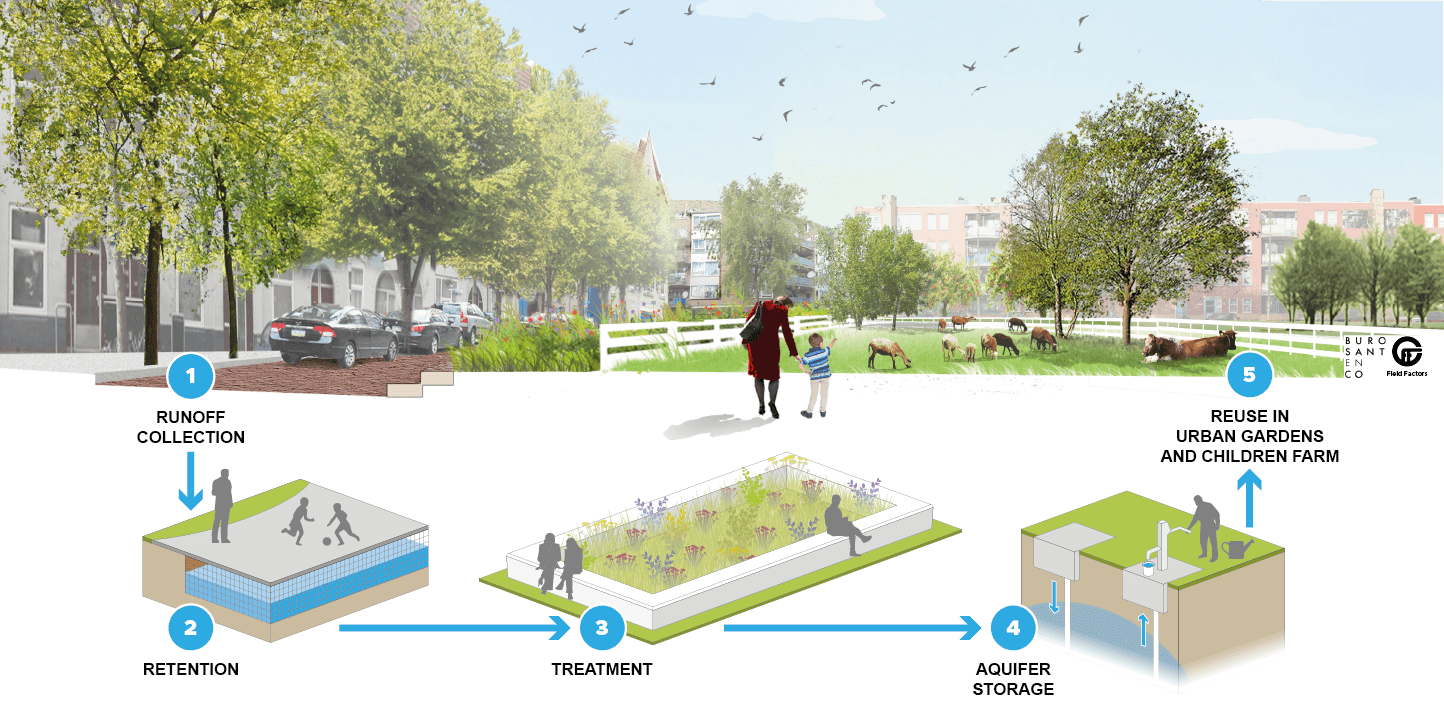 The Cromvliet park in the Laak district, in The Hague, is being renewed, containing more green areas, a city farm with animal pens and community gardens, all with a big demand for freshwater.
As the municipality of The Hague has the ambition to retain water locally, the Bluebloqs technology will be implemented in the Urban Waterbuffer configuration, similar to the system in Spangen, in Rotterdam. To secure freshwater availability all year round, the system will utilise a combined influent of rainwater and surface water from the Noordpolder, to provide fresh water for irrigation and to the animals, after storage in the subsurface.
Objectives
The Bluebloqs system at the Cromvliet Park will be the first system to operate using surface water, creating the following novel opportunities for evaluating the system performance:
• Measure the treatment performance of the system in relation to utilising surface and rainwater.
• Test the effect of design optimisations of the initial system design and configuration on the treatment performance.
Project Partners
TU Delft, Field Factors, Municipality of The Hague
Stakeholders involved
Water Authority Delfland, Water Utility Dunea, KWR Watercycle Institute
Location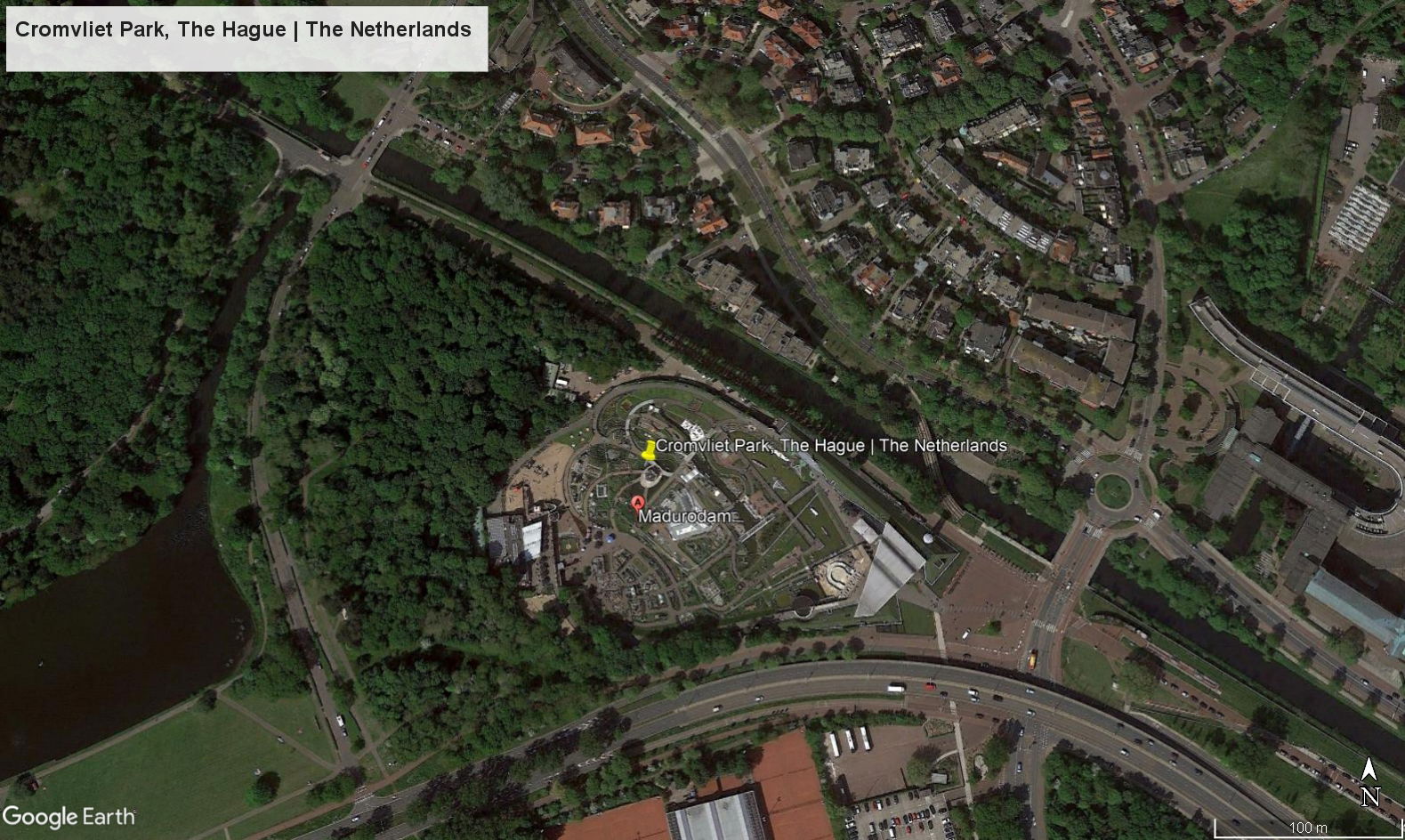 Status
Under construction, expected to be operational in september 2020
For more information, please contact:
Joshua Gallegos | Joshua@fieldfactors.com