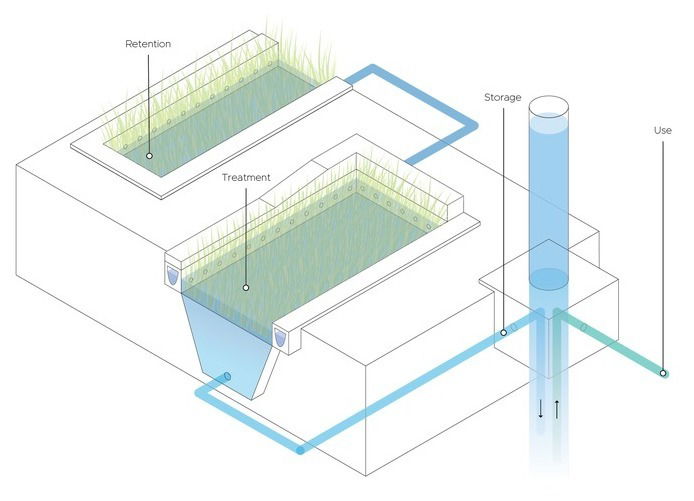 If we tell you that fresh water is the mos precious resource on earth, would you agree?
Climate change is alarmingly affecting the rain cycles, causing an increase in droughts and floods around the world, something that are challenging to keep the water infrastructure uptime.
Healthy urban water systems are fundamental for our lives. We need them to secure food and drinking water production, clean air, social and economic welfare, even for our health and happiness.
Our solution for rainwater managing is Nature-based, and it's designed to mitigate the impacts of droughts and floods at the same time as it allows the generation of water within the urban fabric of cities.
Bluebloqs Circular Water System Demonstrator project is supported by
EIT Climate KIC
.